WHAT IS THE ODP?
The mission of Missouri Youth Soccer Association's (MYSA) Olympic Development Program(ODP) is to identify and develop the top players registered within the State of Missouri, to promote development through quality coaching, and to help these players gain recognition on the Regional and National levels.
The following are among the numerous benefits the ODP has to offer:
Development as a player by training with and playing against the best players in one's age group.
Quality instruction from nationally licensed coaches.
Quality competition, including games against other State's ODP teams.
Exposure to collegiate, professional, regional and national team coaches.
The opportunity to represent one's state, region, or country in competition.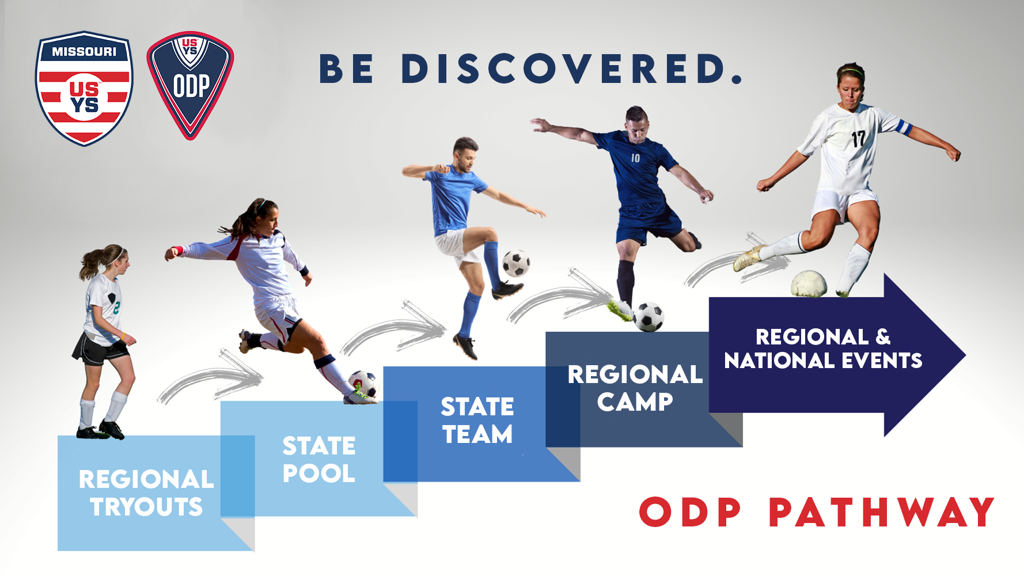 ODP REGIONS
US Youth Soccer is divided into four regions, each Region offers a regional identification camp for state association ODP players in each eligible age group pool. Missouri is part of the Midwest Region. The camps are designed to provide high level competition and training for participating players. During this training and competition, players who are capable of performing at a higher level of play are identified for possible regional pool, or regional team participation.
ELIGIBILITY
Any soccer player registered in Missouri Youth Soccer Association is eligible for consideration in the ODP provided he or she meets the age requirement for the established age group. Tryouts are open to all players. If a player is not registered with MYSA, they will be registered when they sign up for tryouts.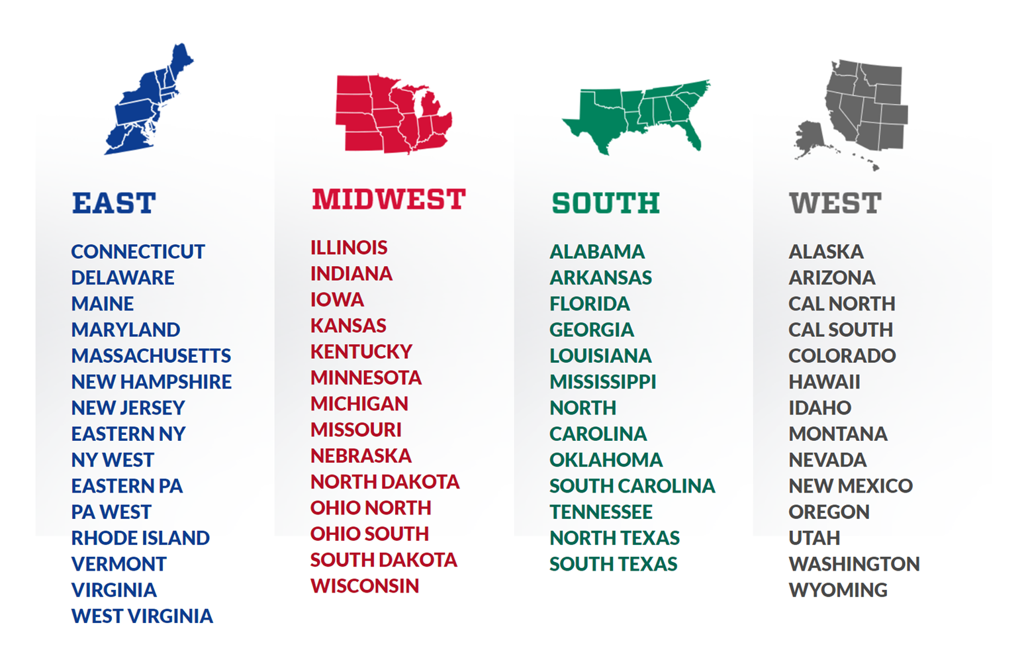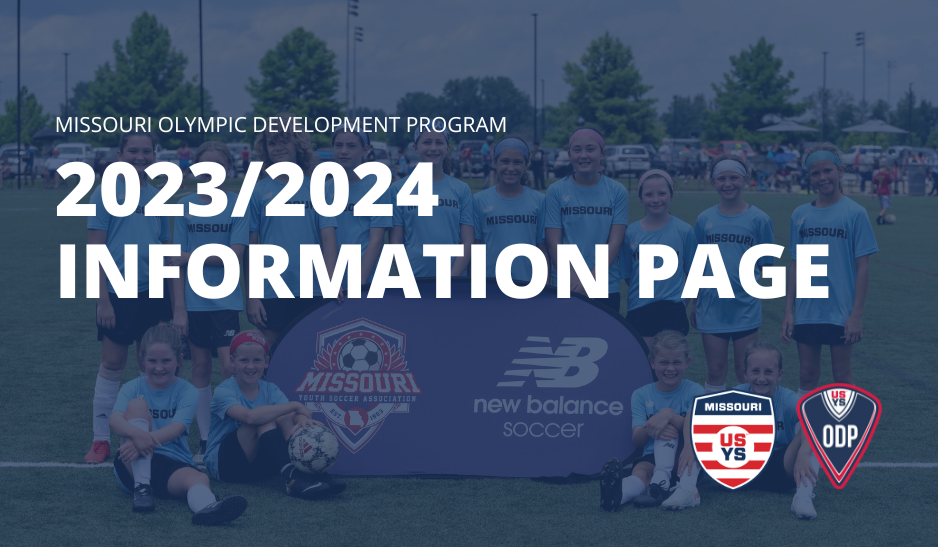 REGISTRATION
Registration for the 2023/2024 ODP cycle will open on 7/15/2023. 
The 2023/2024 cycle will begin on August 1st with the scouting and evaluation process. Tryouts are schedule in November & December of 2023, with State Teams being announced in mid-December for the 2005-2011 Age Groups. 2012-2014 Age Groups are considered "Developmental" and all players are included in all eligible events.

The first training sessions will begin by January with local, Sub-Regional, and Inter-Regional events planned throughout the year and an opportunity to attend the Regional ID Camp in July of 2024.
2023/2024 ODP FEES
2023/2024 MO ODP Cycle Registration Fee – $275
All fees include the following:
tryout shirts (home & away)
up to 18 training sessions throughout the cycle
There will be no refunds issued for the registration fee, unless related to an injury and is accompanied by a doctor's note. Refunds will be subject to a $50 processing fee.
For each additional event, there is a separate charge, plus travel & hotels:
Kansas City Friendlies
Rockford Friendlies
Memphis Interregional Showcase
Midwest Subregional Showcase
Kentucky Friendlies

Register for the 2023/2024 MO ODP CYCLE
Registration will be completed through GotSport