Missouri Youth Soccer Association works with our Member Clubs to offer sanctioned tournaments, ensuring a safe and enjoyable experience. Here is where you can find more about the tournaments available throughout the state and across the region.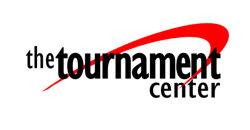 OUT-OF-STATE EVENTS:
Missouri honors all Applications to Host from other State Associations but may not, at its own discretion, extend insurance coverage or pass card usage to non-USYS sanctioned events both outside the State of Missouri as well as inside the state borders. You should contact the MYSA office should you intend to participate in a non-MYSA  sanctioned tournament within the state to find out if your coverage is in effect prior to applying to those events.

Note that registration deadlines for these Tournaments are usually several weeks in advance of the tournament start date. Plan accordingly!
Travel permits are now exclusively done through The Tournament Center.
For instructions on how to complete a Travel Permit Request, please see the following step-by-step guide: Requesting a Travel Permit
MISSOURI EVENTS:
Missouri has joined the other 10 Midwest USYS State Associations in utilizing TheTournamentCenter to collect and display event hosting applications. Teams (from these other 10 states) will also be able to request travel permits directly from your tournament listing.
To apply for Tournament Sanctioning, please create an account with The Tournament Center or sign in HERE. By completing an application, you hereby agree to adhere to the requirements listed in the documents below and all policies and regulations put forth by USSF, USYS & MYSA.
Application Instructions

Before completing, please read our policy on tournament sanctioning:
***New Post Tournament Report available online! CLICK HERE