MISSION STATEMENT:
The Missouri Youth Soccer Association is dedicated to promote, foster and perpetuate the game of soccer in the state of Missouri.
ANTI-DISCRIMINATION STATEMENT:
Missouri Youth Soccer is dedicated to providing a welcoming and safe environment where all individuals feel valued and respected. MYSA is committed to embracing diversity, equity, and inclusion to build community through the beautiful game.
Member organizations and Leagues served by Missouri Youth Soccer shall offer soccer programming that does not discriminate on the basis of race, color, religion, age, sex, national origin, gender identity, or sexual orientation.
WHAT IS MYSA?
Missouri Youth Soccer Association is the state affiliate and member of U.S. Soccer and U.S. Youth Soccer. The Missouri Youth Soccer Association is responsible for implementing our affiliate programs, policies, and services for the state of Missouri. Members of the Missouri Youth Soccer Association automatically become members of U.S. Soccer and U.S. Youth Soccer.
At its core, Missouri Youth Soccer Association's (MYSA) mission is to provide children from all walks of life the opportunity to play and learn valuable life lessons from participation in the world's most populous sport. MYSA strives to complete its mission through the fair and neutral administration of our member clubs, leagues, and tournaments.
MYSA is not a law enforcement agency. It has not been trained nor empowered to assist in the adjudication of immigration law by the Department of Homeland Security (DHS) or any of DHS's subordinate agencies tasked with enforcing immigration law. Although MYSA requires individuals interested in participating with its member organizations to conclusively prove their identities, MYSA (and its background check vendor) does not routinely disseminate collected information to law enforcement departments at any level. MYSA will follow all applicable statutes and will not share personal information with any law enforcement agency unless required to do so by law.

Please navigate through our website and connected social media sites for more information on Missouri Youth Soccer Association!

Visit the Contact Us page for more information.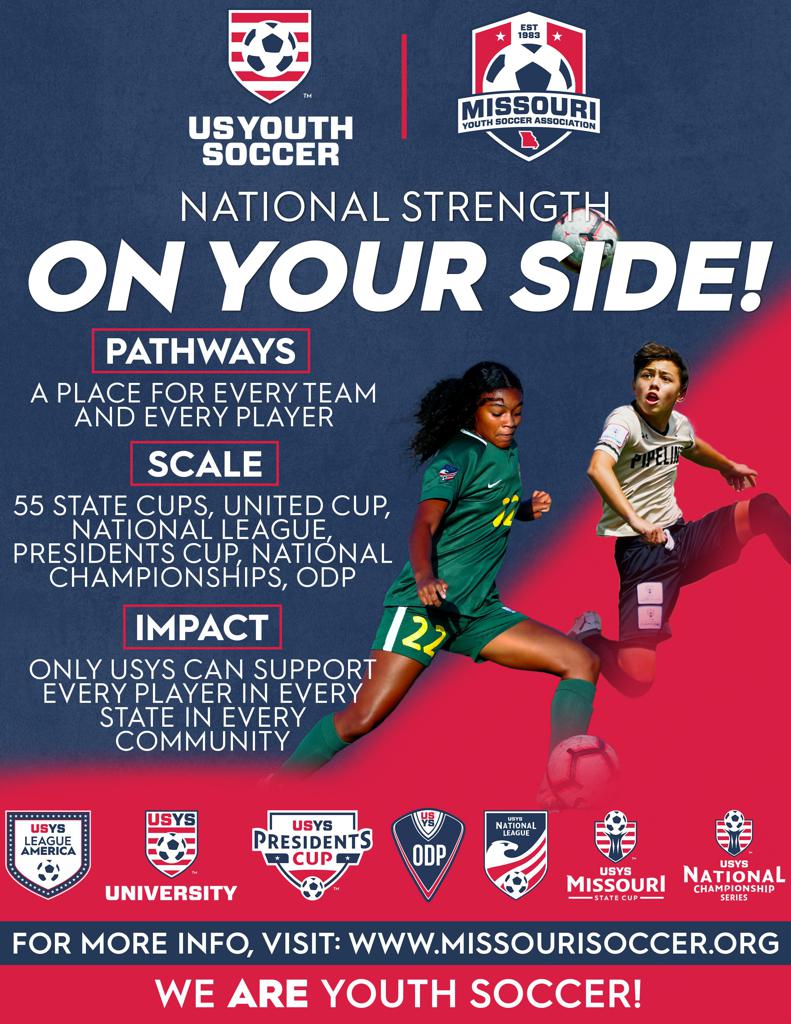 ---
WHAT WE OFFER
Quality Secondary Insurance Coverage
Exclusive MYSA Member-Only Tournaments & Activities
Official statewide (not league) tournament for U13-19
In existence since 1983
Part of the prestigious US Youth Soccer National Championship Series
Teams qualify through play for the US Youth Soccer regionals and nationals
Exists in all 55 states associations and involves 10,000 teams nationally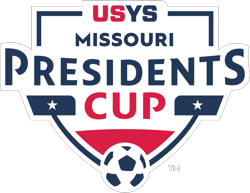 Part of the national US Youth Soccer President's Cup
Teams qualify through play for President's Cup regionals and nationals
Available in all 55 states associations
An opportunity for U11 & U12 teams to prepare and analyze their level as they head into State Cup and Presidents Cup in the near future
Teams do not advance to any regional competition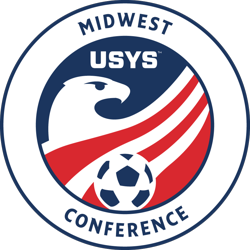 Provides top level league competition for teams from 14 states in the Midwest Region
Teams qualify through play for participation in US Youth Soccer National League
US Youth Soccer National League
Exclusive national competition for teams from 55 states in the U.S.
Teams qualify through participation in Midwest Conference Premier Divisions
Teams qualify through play for participation in US Youth Soccer nationals
Risk Management Standards
Background Checks for coaches, referees, administrators, volunteers
Goal Safety
Concussion Awareness & Compliance
SafeSport Compliant
Bylaws, Policies, and Code of Ethics for the safety of its participants which have been reviewed by the US Soccer Federation
Conducts US Soccer coaching courses for competitive programs
Conducts US Youth Soccer Youth Modules for the recreational programs
Discounts available for Missouri Youth Soccer members
Access to Missouri Director of Coaching & Technical Director
Benefits for Players
Quality programs, events, and opportunities
Opportunity to participate in statewide, regional, or national tournaments
Opportunity to participate in Missouri Olympic Development Program
Quality insurance
Exclusive offers from MYSA Sponsors and partners
A higher level of coaching through enforced coach education
Access to coaching and referee education
Risk management standards and Background Checks for all coaches, referees, administrators, and volunteers
Bylaws, Policies, and Code of Ethics for the safety of its participants which have been reviewed by the US Soccer Federation
Benefits for Member Clubs
Online travel permits for out-of-state tournaments
Quality Insurance
Club Passes
Ability to participate in Member Only tournaments and activities
Ability to obtain MYSA Tournament Sanctioning
MYSA sanctioned tournament listing
Coaching Resource Center
Exclusive special offers from MYSA and USYS sponsors
Consistent and even-handed regulations
Neutral forum for dispute resolution with further appeals rights to USSF under a consistently applied set of rules
Benefits For Member Leagues
Freedom to serve their constituents
Determination of their own rules, policies, and procedures
Risk management standards
Club Passes
Marketing opportunities
Resource Center
Consistent and even-handed regulations
Governance for issues that involve the safety of participants and a system of behavior for activities among leagues and outside of league play
Neutral forum for dispute resolution with further appeals rights to USSF under a consistently applied set of rules