US Youth Soccer and etrainu are excited to announce the launch of our latest course, Coaching with Guided Discovery!
The new course will be part of the USYS University's premium course offerings and seeks to help coaches embed guided discovery principles into their coaching.
What exactly are guided discovery principles? It simply means that the coach raises questions and provides options to the players, guiding them to think and answer the questions themselves. The key focus is to encourage problem-solving and independent thinking, providing them with a sense of freedom and responsibility.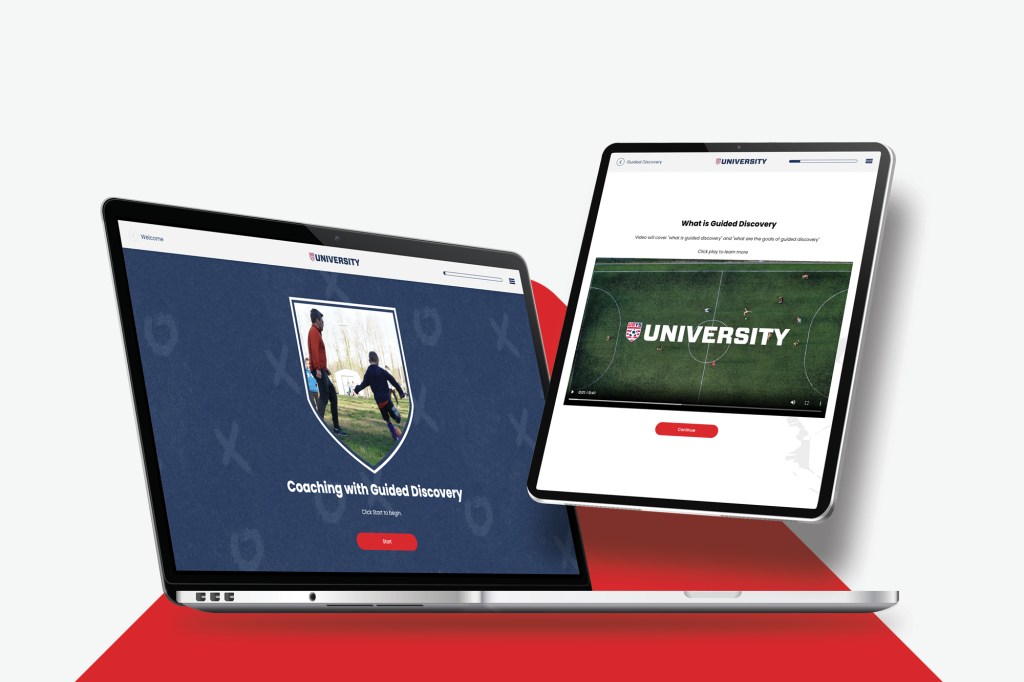 Click the button below to view the course and sign up for the USYS University.