Join the MO ODP!
The 2023-2024 cycle will begin on August 1st with the scouting and evaluation process. Tryouts are schedule in November & December of 2023, with State Teams being announced in mid-December for the 2005-2011 Age Groups. 2012-2013 Age Groups are considered "Developmental" and all players are included in all eligible events.

The first training sessions will begin in January with local, Subregional, and Interregional events planned throughout the year and an opportunity to attend the Regional ID Camp in July of 2024.
MO ODP 23/24 FEES
August 1 – October 31: $275 early registration fee
After November 1: $325 late registration fee
All fees include the following:
tryout shirts (home & away)
up to 18 training sessions throughout the cycle
There will be no refunds issued for the registration fee, unless related to an injury and is accompanied by a doctor's note prior to the November tryout weekend. Refunds will be subject to a $50 processing fee.
Event fees and travel costs are not included in the registration fee.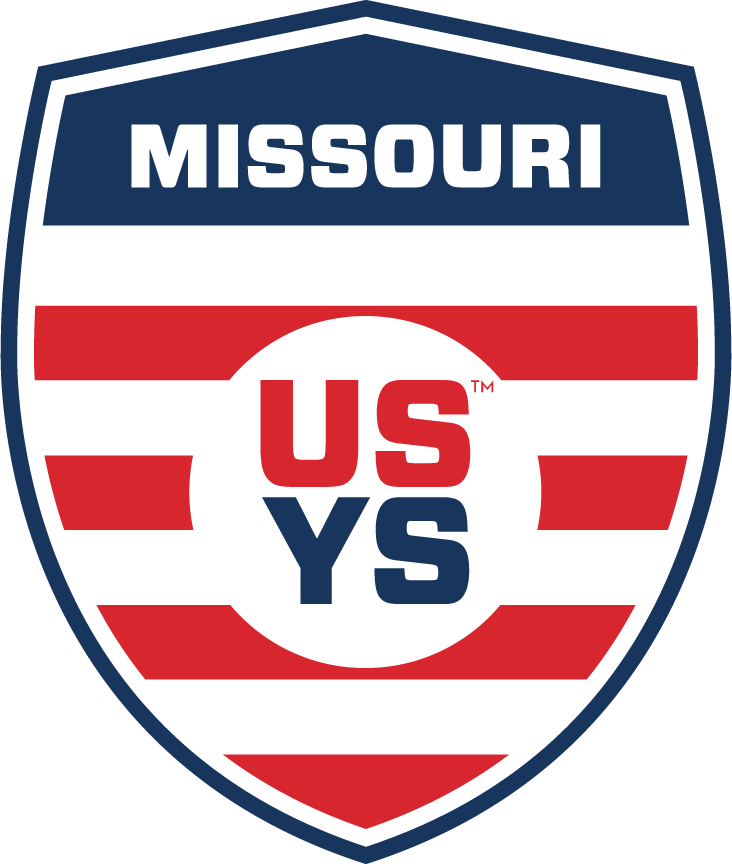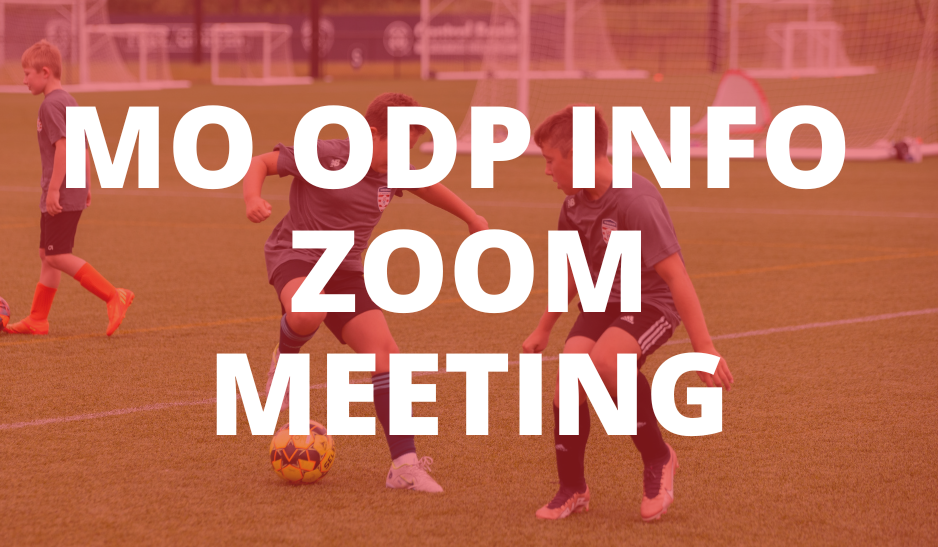 2023/2024 MO ODP Calendar of Events
Event
Location
Dates
Eligibility
Notes
Parent/Guardian PreSeason Virtual Meeting
Zoom
September 10, 2023 @ 7 PM
All 2005-2014 Competitive Players
Watch the Meeting here Passcode: 1O?xSVmE
Open Training — St. Louis (Girls Only)
Creve Couer Soccer Park
Sunday, Sept. 17 from 6-9 PM
Girls, 2005-2014
Thank you for attending!
Open Training — Springfield, MO
Lake Country
Monday, Sept 18 from 5:30 PM to 9 PM
Boys, 2009-2014
Girls, 2005-2014
Thank you for attending!
Open Training — St. Louis (Boys Only)
SLYSA Complex, Fields 6, 7, & 11
Tuesday, Sept 19 from 5:30 PM to 9 PM
Boys, 2009-2014
Thank you for attending!
Open Training — Kansas City
KC Women's Soccer Training Center
Sunday, Sept. 24 from 5:30 PM to 9 PM
Boys, 2009-2014
Girls, 2005-2014
RSVP Here Registration will close September 20th.
World Strides – ITALY Zoom Call
Online Zoom Call
Sunday, Sept. 24 from 8:30 PM to 9:30 PM
Boys, 2008-2011
Girls, 2009-2011
Watch the Recording Here
Open Training — Boonville, MO
Missouri Soccer Park
Tuesday, Sept 26 from 5:30 PM to 9 PM
Boys, 2009-2014
Girls, 2005-2014
Thank you for attending!
Open Training — Cape Giradeau, MO
SEMO
Upper Bertling Grass Pitch
Wednesday, Sept 27 from 5:30 PM to 9 PM
Boys, 2009-2014
Girls, 2005-2014
Thank you for attending!
Open Training — St. Louis (Boys Only)
SLYSA Complex
Monday, October 9
5:30 PM to 9 PM
Boys, 2009-2014

Thank you for attending!
Open Training — St. Louis (Girls Only)
SLYSA Complex
Tuesday, Oct 10
5:30 PM to 9 PM
Girls, 2005-2014
Thank you for attending!
Open Training — Springfield, MO
Lake Country
Tuesday, Oct 17
5:30 PM to 9 PM
Boys 2009-2014
Girls 2005-2014
Thank you for attending!
Open Training — Cape Girardeau, MO
SEMO, Sprigg Field
Wednesday, Oct 18
5:30-7 PM
Boys 2009-2014
Girls 2005-2014
Thank you for attending!
SPENSA & MO ODP DAY
WWT Soccer Park
Saturday, Oct 21
8 AM – 10:30 AM
Boys, 2005-2009
Girls, 2005-2009
Thank you for attending!
Open Training — Kansas City
KC Women's Soccer Training Center
Sunday, October 22nd 5:30 PM to 9 PM
Boys, 2009-2014
Girls, 2005-2014
Thank you for attending!
Open Training — Boonville, MO
Missouri Soccer Park,
Fields 6 & 7
Monday, Oct 23
5:30 PM to 9 PM
Boys, 2009-2014
Girls, 2005-2014
Thank you for attending!
23/24 Tryouts
Boonville, MO
Missouri Soccer Park
November 11-12, 2023
Session Times Per Age Group
Boys 2005-2014
Girls 2005-2014
Registration for the 23/24 cycle is required
23/24 Tryouts
Boonville, MO
Missouri Soccer Park
December 2-3, 2023
Boys 2005-2014
Girls 2005-2014
Registration for the 23/24 cycle is required
ODP Winter Friendlies
Overland Park, KS
December 9-11, 2023
All Registered MO ODP Players
Registration is available in the GotSport App
State Teams Announced
missourisoccer.org/odp
December 21, 2023
Boys 2005-2011
Girls 2005-2011
January Training
Missouri Soccer Park
January 7, 2024
All Registered MO ODP Players
RSVP in GotSport App
Rockford Friendlies
Mercy Sportscore Two, Rockford, IL
January 13, 2024
Girls, 2008 & 2009 State Team Players & Invited Alternate & Pool Players
Registration available in GotSport App soon
Rockford Friendlies
Mercy Sportscore Two, Rockford, IL
January 14, 2024
Boys, 2008 & 2009 State Team Players & Invited Alternate & Pool Players
Registration available in GotSport App soon
February Training
Missouri Soccer Park
February 4, 2024
All Registered MO ODP Players
RSVP in GotSport App
Midwest ODP Interregional Showcase
Mike Rose Soccer Complex, Memphis, TN
February 17-19, 2024
State Team Players & Invited Alternate & Pool Players; Boys & Girls, 2005-2013
Registration available in GotSport App soon
Rockford Friendlies
Mercy Sportscore Two, Rockford, IL
March 2, 2024
State Team Players & Invited Alternate & Pool Players; Girls, 2010, 2011, & 2014
Registration available in GotSport App soon
Rockford Friendlies
Mercy Sportscore Two, Rockford, IL
March 3, 2024
State Team Players & Invited Alternate & Pool Players; Boys, 2010, 2011, & 2014
Registration available in GotSport App soon
March Training
Missouri Soccer Park
March 3, 2024
All Registered MO ODP Players
RSVP in GotSport App
Rockford Friendlies
Mercy Sportscore Two, Rockford, IL
March 16, 2024
State Team Players & Invited Alternate & Pool Players; Girls, 2012 & 2013
Registration available in GotSport App soon
Rockford Friendlies
Mercy Sportscore Two, Rockford, IL
March 17, 2024
State Team Players & Invited Alternate & Pool Players; Boys, 2012 & 2013
Registration available in GotSport App soon
April Training
Missouri Soccer Park
April 7, 2024
All Registered MO ODP Players
RSVP in GotSport App
May Training
Missouri Soccer Park
May 5, 2024
All Registered MO ODP Players
RSVP in GotSport App
Kentucky Friendlies
TBD
TBD
Developmental Boys & Girls, 2013s & 2014s
Registration available in GotSport App soon
ODP Midwest Subregional
Indianapolis, IN
June 14-16, 2024
State Team Players & Invited Alternate & Pool Players; Boys & Girls, 2005-2013
Registration available in GotSport App soon
Midwest Region ID Camp – Boys
Rockford, IL
July 12-14, 2024
Nominated Region ID Players, Boys 2006-2012
Midwest Region ID Camp – Girls
Rockford, IL
July 19-21, 2024
Nominated Region ID Players, Girls 2006-2012